Vikram Bhatt @ 48: Finding fantasy, fighting taboos. It is all Maaya
Vikram Bhatt @ 48: Finding fantasy, fighting taboos. It is all Maaya
Written by
A. Kameshwari
| New Delhi |
Updated: January 27, 2017 12:08 am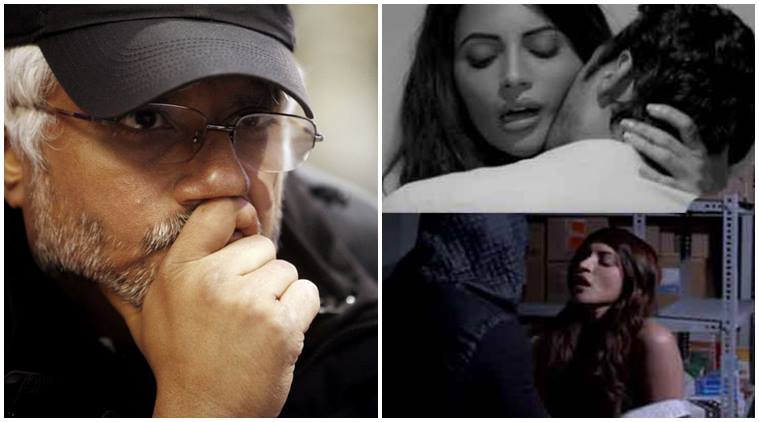 Vikram Bhatt gets candid on his web series, Maaya. The director says it is not similar to Fifty Shades of Grey.
Vikram Bhatt's Maaya is being sold as the desi Fifty Shades of Grey. The filmmaker, known for his erotic thrillers, begs to disagree. No, he is not disowning BDSM in his web series instead he says he is offering so much more than sex. As he turns 48, the filmmaker talks to us about shifting gears to do a web series, how Maaya's subject is part-inspired by his life and how he managed to break free from censor's limitations.
Maaya has become the talk of the town, especially because of being similar to Fifty Shades of Grey. What do you have to say?
Maaya is just not about BDSM and it's sad how people quickly related it to Fifty Shades of Grey. You can't say every action film is a Sholay or any superhero film is Batman or Superman. Maaya is a very real take on what we go through in terms of fantasies and sexuality. Basically, since the birth of the internet, you are able to disguise your entity and become anonymous. You are able to chase your deepest identities. But the irony is the deep fantasy is your true personality, not what you show to the world. As they say, you are not what you show but what you google. Maaya is the person that you hide because you are afraid of being judged.
More from the world of Entertainment:
Sex is such a taboo in our society, but you have been so upfront about it.
The minute I'm not vocal about sex, I'm a part of the taboo. If I decide I don't want to talk about it or can't be open about putting my sexuality upfront, how will I be different than others! I've always worn my heart on my sleeves. If I had an affair, I had it. I've spoken about my relationships. I would rather come out and say, "this is me, like it or dump it." Hiding your true personality is more of a burden than being yourself. I really don't understand why sex is such a taboo when it's such an integral part of us.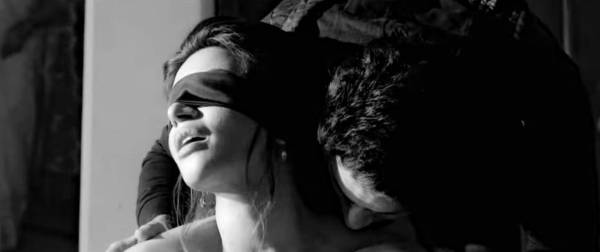 The film is based on sexual fantasies.
So, does that mean these stories are self-inspired?
I've seen a part of that life. Now I'm too old for all that. I've been up close to this whole submission and BDSM thing. When I was writing Maaya, there's a lot more research I've done. You know there are these sites, see the amount of Indians there. Or just type BDSM Mumbai and Delhi, you will see how many actually practice it. It's an underground society but I don't understand the problem in expressing, "Listen, I like to be tied up." What's the deal?
Watch | Vikram Bhatt's web-series Maaya:
[youtube https://www.youtube.com/watch?v=515pfRHdm5c?version=3&rel=1&fs=1&autohide=2&showsearch=0&showinfo=1&iv_load_policy=1&wmode=transparent&w=560&h=315]
You could have made a film but chose the web-world. Why?
Firstly, I don't think this kind of subjects can be made in a specific language like Hindi. There are a lot of thoughts which are difficult to convey in Hindi because of the realms or the people who practice it or even me. I think of it in English. Secondly, CBFC will never pass it because of the bold subject. Again, if this was a film, people will mess up marketing, I'm certain. They will put up naked pictures and it will again look like an erotic trash film. It will go to dustbin without reaching to the public who wants to see it. Maaya is more about self-expression and reaching an audience. Like your readers. Who understand the subject more. It appeals to cosmopolitan. It will feel weird if it's in Hindi.
Then you will agree that web world has become more approachable.
Of course, it's easy to approach but there's no revenue for now. You don't enjoy the budgets of films.

Maaya stars Shama Sikander as the lead.
Talking about budget, Bhatts are famous for recovering their costs. But what if films fail?
You don't lose much money. Na ghar ban raha hai, na bikta hai. Big budgets make you lose everthing. Mahal bante hai and bikte hai. We don't do such business.
Why didn't you try the tried-tested concepts?
The films should be reflective of you and should appeal to one's sensibilities. For example, Sooraj Barjatiya, I respect him. He makes films which appeal to his sensibilities and have an immense conviction. I believe in the same.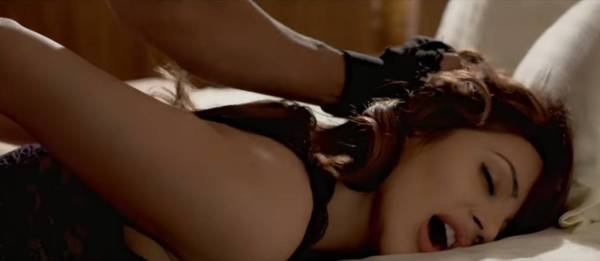 Directed by Vikram Bhatt, Maaya will release on January 27.
Your last film, Raaz Reboot and Love Games did not work at the box office.
There is a lot that goes behind releasing a film. With Raaz Reboot, we were up against Amitabh Bachchan's Pink. And let me tell you, we had more occupancy in theatres than Pink. However, in metropolitan cities like Delhi and Mumbai, Pink attracted more public, which made it a hit. So, at times it is all about marketing the film right.
Maaya releases on Janaury 27. The film stars Shama Sikander, Vipul Gupta and Veer Aryan
Vikram Bhatt @ 48: Finding fantasy, fighting taboos. It is all Maaya