SHOCKING: Bollywood producer Karim Morani booked for rape
SHOCKING: Bollywood producer Karim Morani booked for rape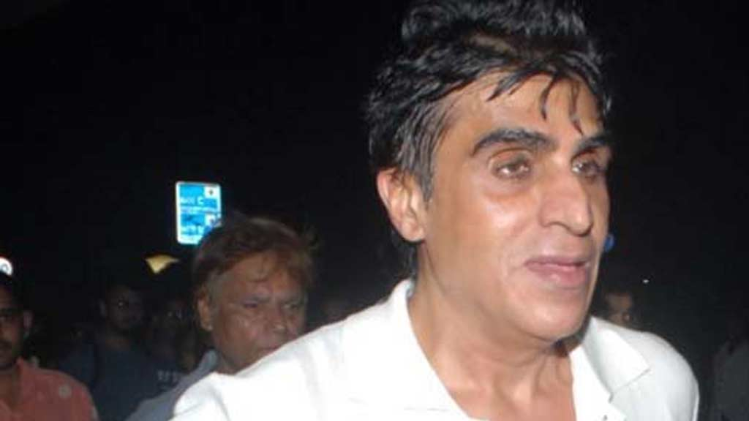 Here's some unsettling news from Bollywood. A 25-year-old woman from Delhi has filed a rape case against Bollywood producer Karim Morani in Hyderabad. The victim has alleged that in the past two years, Morani repeatedly raped her and also threatened to circulate her nude pictures, if she went to the police. However, Morani's spokesperson has refuted the allegation saying it's "false and bogus," reports a tabloid.
The victim, earlier studied in a film institute in Mumbai and is currently doing her Bachelor of Business Management (BBM) in Delhi. In her complaint, the victim said that she met Morani at a friend's wedding in Delhi in December 2014. She stayed at the bride's place for two days, taking part in the wedding celebrations. Karim, who is the uncle of the bride, came there on both the days and that's when they got introduced to each other. She informed the police that she had expressed her interest in films to Morani.
After the wedding, Morani called the woman for a party at a hotel in Mumbai. She said that he forced her to drink wine and she fell unconscious and after waking up, realised that she had been raped. Not finding Morani around, she called him on his cellphone and he allegedly threatened to circulate her nude pictures among her family and friends, if she went to the police. Post that, Morani allegedly exploited her continously by blackmailing her. In June 2016, he called her to Ramoji Film City in Hyderabad for a film shoot. There, she stayed at a hotel in the area where he again raped her. Allegedly, this sexual harassment continued till December 2016.
The victim finally decided to seek legal help as she was tired of repeated harassment. She filed a complaint with the police, who registered a case on January 10. The case has been registered under IPC Sections 376 (rape), 342 (wrongful confinement), 506 (criminal intimidation), 493 (cohabitation caused by a man deceitfully inducing a belief of lawful marriage), 417 (cheating) and Section 354c of the Nirbhaya Act (or Criminal Law Amendment Act).
Tafseer Iqbal, Deputy Commissioner of Police, who is supervising the investigation, told a tabloid, "Since this is a high profile case, we are thoroughly probing and collecting all possible evidences before moving forward." Karim's spokesperson said, "The complaint is absolutely false and bogus with the sole intention of tarnishing Mr Morani's reputation and image.Mr Morani will be taking appropriate steps in accordance with law to demonstrate that complaint is malafide. He is truthful and innocent and has full faith in the judiciary and is ready and willing to co-operate with the authorities to the fullest extent."
<
p class="wpematico_credit">Powered by WPeMatico