Sanjay Leela Bhansali, Padmavati team say leaving Jaipur
Sanjay Leela Bhansali, Padmavati team say leaving Jaipur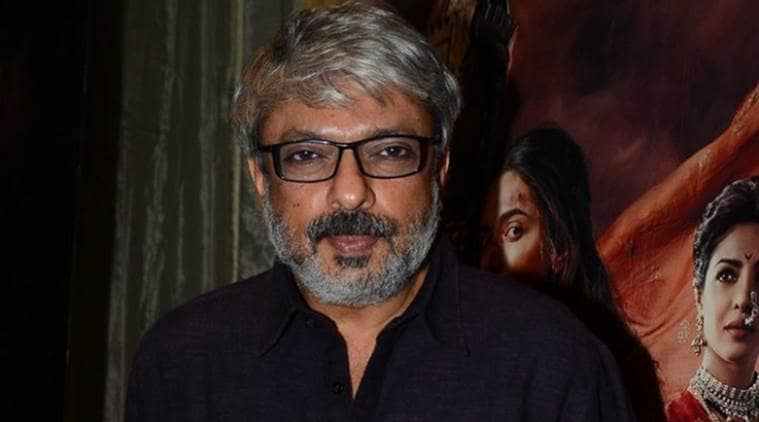 The I&B Minister called the manhandling of Bhansali and his team "highly objectionable".
A DAY after his crew and he were assaulted by members of the Shri Rajput Karni Sena (SRKS) here, filmmaker Sanjay Leela Bhansali announced on Saturday that they were leaving Jaipur. As support poured in for the director from across Bollywood and from Information & Broadcasting Minister M Venkaiah Naidu, who said he had told BJP CM Vasundhara Raje "to take necessary action", the five protesters held on Friday were let off. The defiant SRKS, which claims the film on Padmavati denigrates the Rani by showing Alauddin Khilji's obsession with her, defended its actions, saying it had to teach "Bombay people" in the language of the city's own Maharashtra Navnirman Sena (MNS). Its Rajasthan president Mahipal Singh told The Sunday Express, "If they (the filmmakers) don't listen, they'll be treated in this manner. Yesterday I asked my men to stop as we had gone there (to the sets) to talk… Had I ordered (to attack), no one would have been able to go home. Hum us hisaab se nahin gaye the, nahin toh lashein bichch jateen (We hadn't gone with that intention, otherwise there would have been corpses)," he said.
In a statement announcing the cancellation of the shoot, the filmmakers said, "Sanjay Leela Bhansali has shot two films in Jaipur and despite his love for Rajasthan, for the safety of his crew, we have decided to stop the shoot and leave the city post the shocking incident where miscreants damaged property and misbehaved with the crew. SLB had directed the opera 'Padmavati' to packed houses in Paris and earned worldwide praise for it. He was inspired by the beautiful and courageous queen. We clarify that there is no dream sequence or any objectionable scene between Rani Padmavati and Allauddin Khilji. We have been carefully researching and making the film… We do not want to hurt any sentiments and would appreciate if the local people support us in making this film and making their queen revered by the world."
Amer SHO Narendra Kumar confirmed that no shooting took place at Jaigarh Fort on Saturday. The I&B Minister called the manhandling of Bhansali and his team "highly objectionable". "No one can take law into own hands," he said in Delhi.
The SRKS said it had been opposing Bhansali's movie for six months and had raised its concerns at various levels, including with the filmmaker, High Court, Censor Board and I&B Ministry. "We went there (on Friday) to speak to the filmmakers with five policemen. But as soon as we entered, the security with Sanjay Leela Bhansali fired three shots. This enraged our workers… phir wo pitne ka kaam nahin kar rahe toh kya kar rahe hain (they are asking to be beaten up)," Mahipal Singh said, adding they were ready to teach such a lesson to "Bombay people" "20 times better".
Talking to The Sunday Express, he said, "We don't like doing this, we don't indulge in violence. But Bollywood unites against the MNS, opposes the MNS, and then even surrenders before the MNS. Hence we had to do what we did." The Karni Sena's 'Founder Patron', Lokendra Singh Kalvi, said that in their plea to the High Court two months ago, they had asked the filmmakers to submit the script and ensure that Rani Padmavati was not portrayed in a negative light. Claiming that his men were incited by the firing by Bhansali's security team, he added, "You can't threaten Rajput youths with guns." Asked about the Bollywood fraternity supporting Bhansali, Mahipal Singh dared them to come to Jaipur. "I just want to say that as Kshatriyas, we are protectors of 36 communities."
Sanjay Leela Bhansali, Padmavati team say leaving Jaipur