Rangoon: Kangana Ranaut is bloody good in 'Mere Miyan Gaye England'
Rangoon: Kangana Ranaut is bloody good in 'Mere Miyan Gaye England'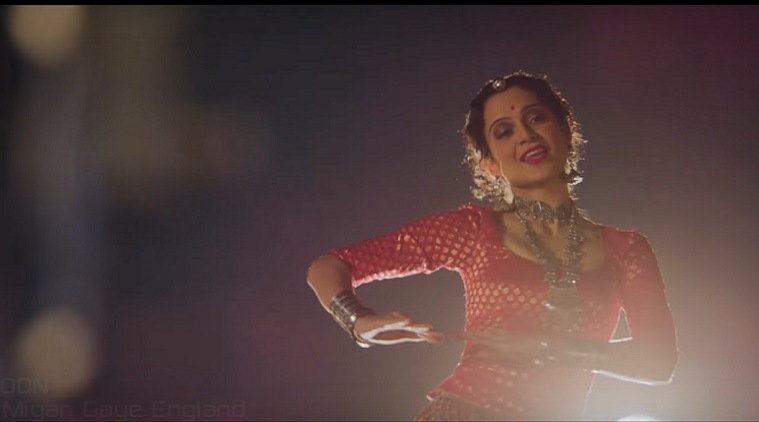 You simply cannot ignore Kangana Ranaut in Rangoon's new song,'Mere Miyan Gaye England'
Without the face of any major superstar, Rangoon has already become one of the most awaited films of Vishal Bhardwaj in the coming month. You simply cannot ignore Kangana Ranaut who (by now) has proved that she is the Queen who can literally take any challenging role. Be it a tomboy from Haryana or a fickle minded bride ( Tanu Weds Manu) or a cocaine addict model ( Fashion). In a nut shell, she rocks at her job and there is nothing much one can do about it other than enjoy and appreciate her performance.
More from the world of Entertainment:
A new song from the movie, 'Mere Miyan Gaye England', was released recently and unlike last time she is neither carrying a whip nor is she wearing any kind of western attires.
Here, Ms Julia, who is obviously not the smartest woman believes the best way to distract a soldier (who is pointing a gun at her) is to dance.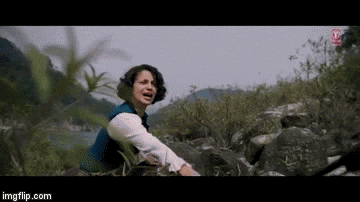 It remains unsure if her brilliant plan works as the frames fade away and we see the Tanu Weds Manu actress in red lehenga.
Bollywood being Bollywood, shows the actress dancing on military tanks while entertaining soldiers, who have placards that say 'I love Julia'.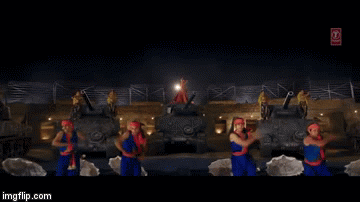 Meanwhile, Saif Ali Khan is enjoying the melodious tunes played in a harmonium while her on-screen lover continues to entertain the other soldiers.
Watch: Mere Miyan Gaye England Video Song | Rangoon | Saif Ali Khan, Kangana Ranaut, Shahid Kapoor
[youtube https://www.youtube.com/watch?v=F_9TxX6nnFg?version=3&rel=1&fs=1&autohide=2&showsearch=0&showinfo=1&iv_load_policy=1&wmode=transparent&w=640&h=315]
Then there are moments like this when these soldiers pretend to be a dog.
Also read: Rangoon's Ye Ishq Hai: Kangana Ranaut, Shahid Kapoor song envelopes you like a warm hug, watch video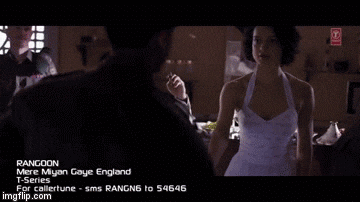 Near the end of the song, we witness tension as Julia and Manya Shergil ( Shahid Kapoor) publicly comfort each other in the presence of Kabir Khanna ( Saif Ali Khan). With envious eyes, the song closes only to make us want for more.
Rangoon: Kangana Ranaut is bloody good in 'Mere Miyan Gaye England'