Randeep Hooda on Jallikattu: It's part of culture, not cruelty
Randeep Hooda on Jallikattu: It's part of culture, not cruelty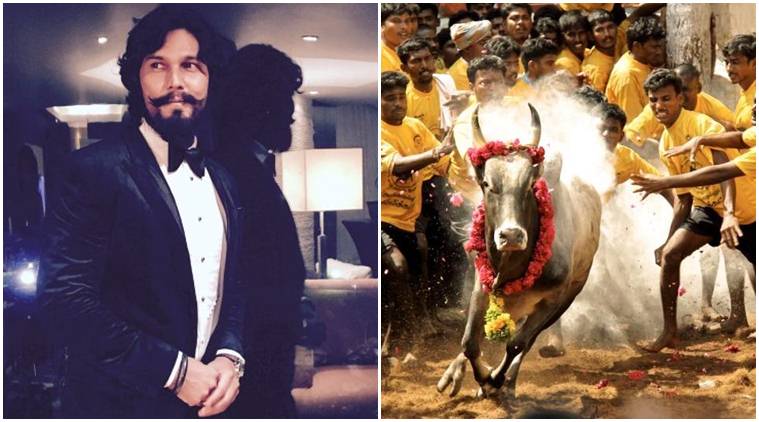 Randeep Hooda expressed his view on Jallikattu ban.
The ban on Jallikattu and the protest against it in Tamil Nadu is touching Bollywood too. Actor Randeep Hooda took to Twitter and expressed his stand on the entire issue. Calling it an aspect of culture, the actor wrote, "Feel #Jalikattu is a sport & breeding selection #tradition #NotCruelity great 2 c #peacefulprotests 2 save culture."
While Randeep has spoken on the issue from Bollywood's end, Kollywood celebrities have come out in large numbers in support of the sport. Actor Vijay took to Twitter and in a video said, "The concept of law was created to protect the rights and culture of the people and not to snatch them away. Jallikattu is an identity of a Tamilian. I salute all the youth who have joined this movement without any other motives and political affiliations."
More from the world of Entertainment:
Vikram wrote, "Jallikattu represents valour and tradition of Tamilians. I want this tradition to continue and I unconditionally support everyone protesting against Jaillakutti ban, especially college students. There is no doubt that this protest will succeed."
Also read | Jallikattu: AR Rahman to fast in support of Tamil Nadu protesters
Some actors like Sivakarthikeyan, Raghava Lawrence, RJ Balaji among others visited Marina Beach where thousands of people have been camping in protest over Jallikattu ban. Even in Madurai, thousands of people took to the streets protesting a ban against Jallikattu, the ancient and popular bull-taming sport.
Oscar winning music director AR Rahman said he will observe a day-long fast on Friday, along with members of the Nadigar Sangam — the South Indian Artistes Association — to express solidarity with people protesting against the ban on Jallikattu.
© The Indian Express Online Media Pvt Ltd