Ram Gopal Varma goes all guns blazing against Mahesh Babu on Jallikattu issue
Ram Gopal Varma goes all guns blazing against Mahesh Babu on Jallikattu issue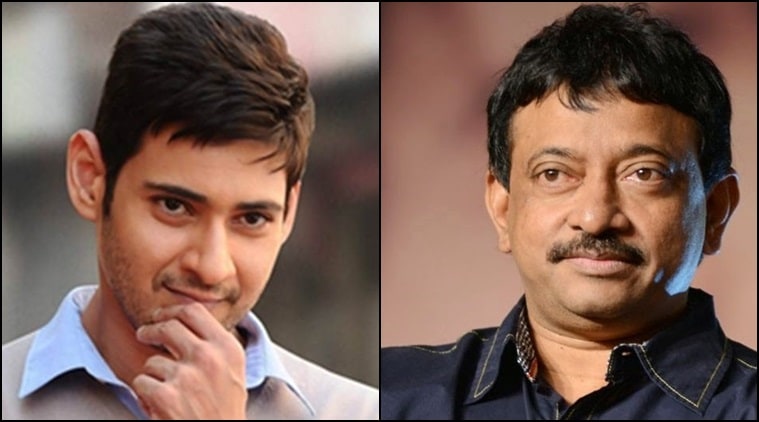 Mahesh Babu and Ram Gopal Varma
Just as protests aginst the ban of Jallikattu subsided, Tollywood director Ram Gopal Varma fired his Twitter canon at Mahesh Babu for supporting Jallikattu and not talking about granting of special status to Andhra Pradesh like actor and politician Pawan Kalyan.
"Why @urstrulyMahesh supporting some Tamil festival culture more than survival problems of AP? Becos he's not as caring as @PawanKalyan? Shocked @urstrulyMahesh is more bothered about dubbing market people than survival problems of actual people who made him super star. If @urstrulyMahesh fans don't tell him to back @PawanKalyan 's fight for AP's struggle they also are as big traitors of AP as him,[sic]" said Ram Gopal Varma.
More from the world of Entertainment:
Not only condemning Mahesh's act, the director also praised the Mega brother calling him the real hero. "Other heroes fight only filmy police n filmy politicians but @PawanKalyan is fighting real villains like real police n real politicians," RGV added.
Amid the ongoing protests in Tamil Nadu against the ban of bull taming sport Jallikattu, Tollywood Mahesh Babu had gone vocal to appreciate the state's battle in unity to protect its identity and culture. "Proud to see such a statement of unity among Tamilians for something that they truly believe in. Especially admire the way the students of Tamil Nadu have been standing up for the cause, relentlessly fighting for their roots and culture. Hope their voices are heard. I support the spirit of Tamil Nadu. #JusticeforJallikattu," the actor had posted on Twitter last week.
Also read | Mahesh Babu on Jallikattu ban: I support the spirit of TN, hope their voices are heard
Thousands of people protested the ban on the state's popular sport, Jallikattu. The move came after the Supreme Court upheld a ban on the sport, striking down pleas ahead of Pongal.
The peaceful protest was also supported by film fraternity across states. Other Tollywood stars including Rana Daggubati, Ram Pothineni and Samantha Ruth Prabhu also took to social media applauding the way the protesters were handling the situation and also urged the government not to ignore the protest.
Ram Gopal Varma goes all guns blazing against Mahesh Babu on Jallikattu issue