Kumkum Bhagya 24th January 2017 full episode written update: Abhi meets Nikhil in the showroom
Kumkum Bhagya 24th January 2017 full episode written update: Abhi meets Nikhil in the showroom
Written by Neha Nigam |
Published:January 25, 2017 12:26 am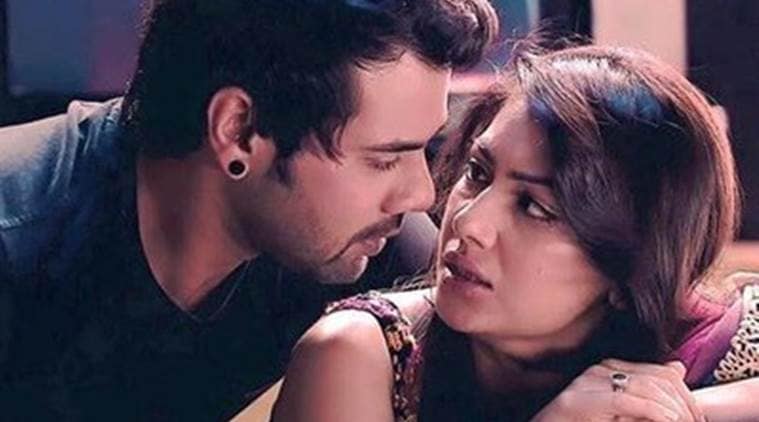 Kumkum Bhagya 24th January 2017 full episode written update: Aalia tries to humiliate Pragya by sending Abhi with Tanu to the trial room.
The saleswoman in the shop is sure that she has seen Tanu and can prove that she is not mistaken. She says that the man with whom Tanu came last time is also shopping today. She takes them to Nikhil to confirm that she has seen Tanu and Nikhil together. Tanu gets angry at the sales woman but Pragya says let's meet the person. Abhi meets Nikhil and asks Tanu if she knows him, Tanu gets scared. But, Aalia comes in between and says that Nikhil is a very good friend of their family and we all know him. Abhi says it's good that they met. Nikhil smiles, but Pragya doesn't like it. Aalia invites Nikhil to Pragya and Purab's engagement. Aalia says that Abhi is doing all the arrangements. Nikhil gets surprised and congratulates Pragya.
In the next scene, Purab comes to meet Pragya and Abhi but Mitali tells him that they went for shopping. Purab seems disturbed, he says that he will wait for them.
Aalia scolds Tanu for her stupidity and asks her to engage Abhi with her so that they can enjoy teasing Pragya. Tanu says that she has snatched the lehenga from Pragya which Abhi has selected for her. Aalia sends Tanu to the trial room. Then she comes to Pragya and sends her to finalise her engagement dress as they are getting late. Aalia comes to Abhi and lies that Tanu is calling him in the trial room. There, Pragya is busy in selecting a suit for Abhi. Aalia lies to Prgaya that Abhi is calling her in the trial room.
Abhi goes to the trial room where Tanu drags him inside. Pragya and Aalia come there, Aalia wants to make Pragya feel jealous so she says that Abhi and Tanu must be romancing in private. Pragya wants to go from there, but Aalia stops her. Tanu asks Abhi to help her in zipping her blouse, she purposely talks loudly so that Prgaya can hear this. Abhi helps Tanu and gets tensed as he sees some blurred flashes of Pragya. He tells Tanu to wear something else and give this to Prgaya if it is tight. He leaves the trial room. He comes to Pragya and sees her holding a suit. Abhi asks has she selected it for Purab, Pragya says no, it is for Abhi. Abhi smiles and takes the suit for trial.
There, Aalia scolds Tanu for not being able to make Pragya jealous properly. Tanu tells her that Abhi got tensed so he left.
Kumkum Bhagya 24th January 2017 full episode written update: Abhi meets Nikhil in the showroom