Kim Kardashian posts pictures with Obama bidding him goodbye
Kim Kardashian posts pictures with Obama bidding him goodbye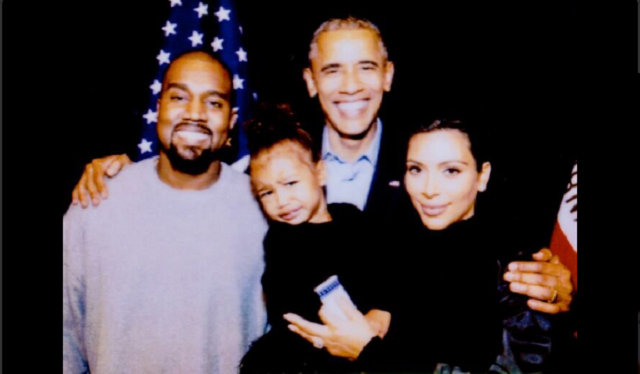 Looks like Kim Kardashian is sad to see Barack Obama bidding adieu to the people as President of The United States of America.
To show love and respect to the outgoing President, the Keeping Up With the Kardashians star wrote a blog post on her Website for Obama.
The 36-year-old posted a series of pictures of Obama with her husband Kanye West, daughter North during a visit to the White House and wished him a politician farewell.
The message that she wrote along with the photos was, "Thank you for leading our country," and "You will be missed."
In one of the photographs, Kardashian was seen candidly talking to Obama, whom she met on numerous occasions throughout his eight-year term.
Meanwhile, Kim's sister Khloe Kardashian also took to social media after Donald Trump was sworn in as the 45th President of the United States and posted a photo of former first lady Michelle Obama fixing Barack's tie and wrote, "I'm asking you to believe. Not in my ability to bring about change, but in yours. Terribly sad to see you go but honoured I was able to watch firsthand. I hope our history books will do you justice."
However, The Life of Palbo artist met President Trump just days after the rapper was released from the hospital after suffering a mental breakdown last month.
Kim Kardashian posts pictures with Obama bidding him goodbye