'House of Cards' unveils ominous season 5 trailer ahead of Trump inauguration
'House of Cards' unveils ominous season 5 trailer ahead of Trump inauguration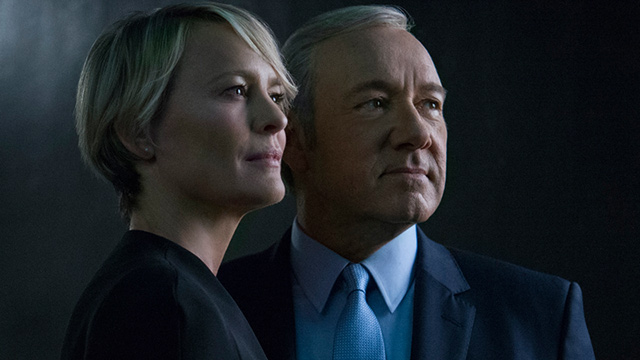 Netflix chose Donald J Trump's Inaugural day to hit the nail in the head by releasing the new teaser of season 5 of their original political drama House of Cards.
The 36-second teaser, one can see the American flag hoisted upside down as grey skies loom over the Capitol Hill. The ominous trailer ends with the signature bugle tune of the show but not before we hear children recite the Pledge of Allegiance.
The Underwoods, played by Kevin Spacey and Robin Wright, will be back with the new season set to premiere on May 30, 2017. Their last line for the season 4 was, 'We make the terror.' Wonder what other gloomy things wait for the fictional America as the real America sets sail on uncharted territories on Friday with the 45th President.
Watch:
[youtube https://www.youtube.com/watch?v=5xUZKyPBaR0]
'House of Cards' unveils ominous season 5 trailer ahead of Trump inauguration