Head constables in Telangana get holiday to watch movie
Head constables in Telangana get holiday to watch movie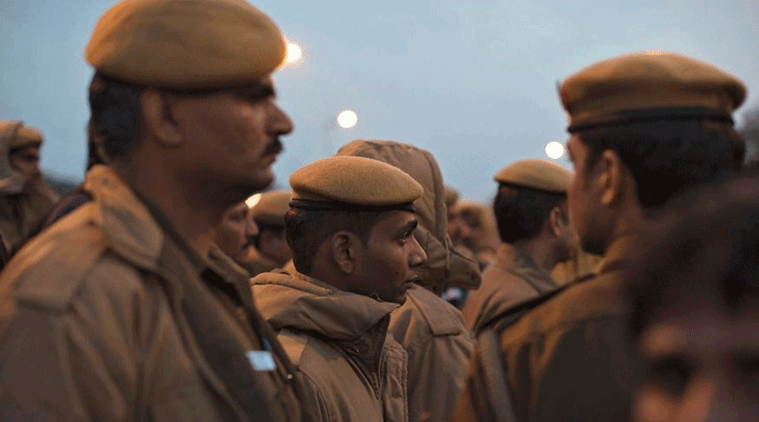 Head constables of Telangana receive a day off to watch a Telegu film,Head Constable Venkatramaia. Reuters image ( Representational image)
In a rare development, all head constables in Adilabad district of Telangana were on Thursday given a day's holiday to watch a Telugu movie.
District Superintendent of Police M. Sreenivas declared a holiday for head constables to enable them to watch the movie Head Constable Venkatramaiah with their family members.
The movie is based on the story of a head constable and the character is played by R. Narayana Murthy, described as a "people's actor".
The SP said while there were many movies based on the stories with top police officers as heroes, it was for the first time that a film has been made about the good work and honesty of a lower rank official as the central theme.
More from the world of Entertainment:
"Every Head Constable can become a hero if they perform their duties with commitment and dedication. I read a review on the film yesterday. The review says the film portrayed head constables as responsible police officers. Usually, films try to show the police in a bad way. I was impressed with the review and felt the policemen would find themselves in the role of Head Constable Venkataramaiah", the SP told Mirror, adding, "It is not difficult to manage the policing for one day without them. But, I hope the result will certainly be more in the form of inspiration," The district superintendent of police M Srinivasulu told Mumbai Mirror.
The policemen hailed the gesture of the SP. There are about 230 head constables in the district.
Cinema theatres in the district also announced that they will screen a free show of the movie Thursday night for head constables and their family members.
Also read: Priyanka Chopra on Donald Trump presidency: I am an Indian, are you scared?
The film featuring Narayana Murthy and Jayasudha in the lead was released on January 14.
With inputs from IANS
© The Indian Express Online Media Pvt Ltd