FIR star Kavita Kaushik to marry boyfriend Ronnit Biswas in Kedarnath temple
FIR star Kavita Kaushik to marry boyfriend Ronnit Biswas in Kedarnath temple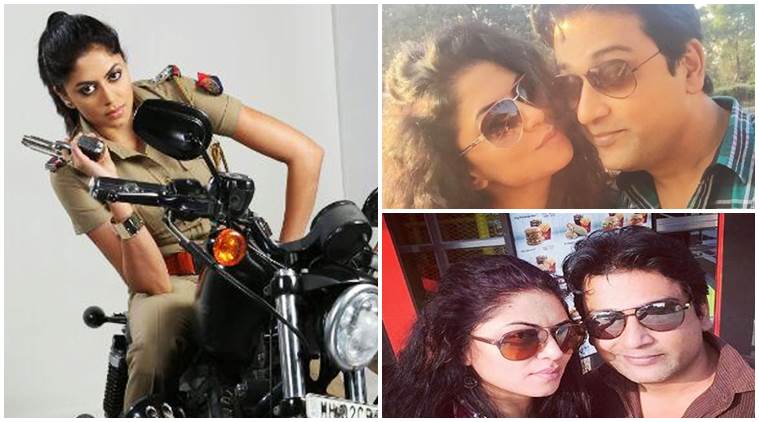 Kavita Kaushik has been dating her best friend Ronnit Biswas for a few months now. The couple is all set to wed in January.
Television actor Kavita Kaushik is set to tie the knot with boyfriend Ronnit Biswas on January 27. The couple, along with family and close friends, will travel to Kedarnath and solemnise their relationship in a Shiv-Parvati temple there.
The FIR star, currently busy prepping for her D-day, confirmed the news to indianexpress.com and expressed her happiness over the new phase of her life. Prior to her confirmation, there were media reports quoting her SMS to close friends, which had the announcement of her marriage. The text message read, "Hello , I have a news to share, I'm getting married to my best friend Ronnit Biswas and starting a new life as Mrs Biswas on the 27th of January , this is an impromptu call and decision taken 2 days back ..you can also call it divine intervention, (no I'm not preggy) now the main catch – we are travelling close to Kedarnath to a shiv Parvati temple and doing a simple temple wedding (sic)."
More from the world of Entertainment:
In the SMS, Kavita also revealed that the haldi and mehndi ceremony will take place on January 23 and 24 respectively at her home in Mumbai. "There are no cards printed, no frenzy, no dos n don'ts and no invites. I know it's not possible to take all my family and friends up the Himalayas in this weather where it's snowing n freezing n most roads closed only hike able, so just 15 of us are making this trip up hence I hope you understand this and extend your love and blessings our way. 23rd n 24th Jan we will put haldi n Mehndi at home only. Pls walk in at your convenience there will be food, games, shaadi ka ghar type raunak etc as I wanna see all those peeps that came during papa's departure. So, do come home n be part of this simple, sweet union. No gifts required pls bring just love n more. KkRon (sic)," the message read.
Kavita announced her relationship with Ronnit, who has been her best friend for a long time, last year in September. Ronnit is the Brand Director and Head of Events at Mangorange Productions.
Of late, the actor has been posting adorable pictures pf herself with her beau on Instagam.
Kavita earlier dated actor Nawab Shah.
© The Indian Express Online Media Pvt Ltd