Ezra: Prithviraj shares final trailer, keeps supernatural thrill intact. Watch video
Ezra: Prithviraj shares final trailer, keeps supernatural thrill intact. Watch video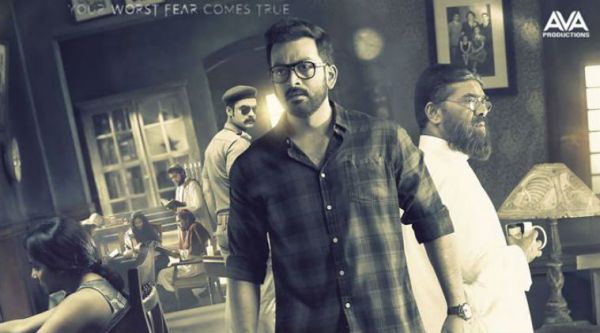 Ezra final trailer has arrived
Malayalam actor Prithviraj on Saturday shared the final trailer of his upcoming horror-thriller Ezra. The promo gives out more details about a departed soul and a 'Dybbuk' box, the opening of which seemingly sets an old-Jewish spirit free, which begins to horrify Prithviraj and his dear ones.
Ezra's final trailer gives a sneak peak into the mood and tone of this supernatural thriller, which is quite intense. It promises a gripping narration with convincing performances by Prithviraj and company.
Kollywood actor Priya Anand will be making her debut in Malayalam with this film. Meanwhile, the film also stars talented actors like Vijayaraghavan, Sudev Nair, Tovino Thomas, Sujith Shanker, Pratap Pothan and Babu Antony playing pivotal roles.
More from the world of Entertainment:
Ezra, which has managed to spook the viewers with its promo videos, has been cleared by the censor board with a clean U certificate. That means you can watch this supernatural thriller with your kids in the theatre.
The horror thriller was slated for a Christmas release. However, due to the theatre strike announced by the Film Exhibitors Federation in Kerala, its release was stalled for over a month along with other new Malayalam films. Upset by the strike, which had caused a huge monetary loss to filmmakers and the government, Prithviraj had issued a strong-worded statement condemning the exhibitors for allegedly hurting the growth of Mollywood. The film will now hit the screens on February 10.
In Ezra, debutant director Jayakrishnan aka Jay has also explored the Jewish history of Kerala. The film, with 142 minutes runtime, is expected to give the audience an engaging full-length horror thriller, which has been a long overdue in the industry. Ezra has been produced by Mukesh Mehta, C V Sarathy and A V Anoop under the E4 Entertainment and AVA Productions banner.
Ezra: Prithviraj shares final trailer, keeps supernatural thrill intact. Watch video