Bigg Boss 10: VJ Bani is selfish and rude, says evicted contestant Rohan Mehra!
Bigg Boss 10: VJ Bani is selfish and rude, says evicted contestant Rohan Mehra!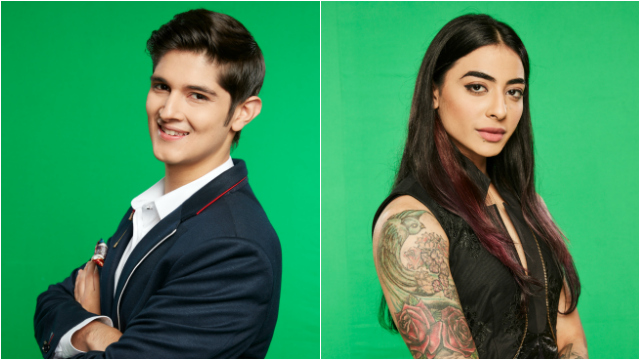 Rohan Mehra got eliminated from Bigg Boss 10 as part of the mid-week eviction. His stay in the house was highlighted by major fights with Manveer Gujjar and Om Swami, and arguments with Bani J. His chemistry with Lopamudra Raut was also a talking point. Here, the actor clears the air, talks about his journey in the house and more…
You have been evicted four days before the finale. Disappointed?
The fact that I was in the show till the finale week itself is big. There were five finalists and only one would have won. Then being a runner-up, or coming third would have been all the same to me.
When you and Bani were nominated for elimination, Manu and Manveer were making fun that it's your turn to go…
Yes, even I took it sportingly. I even joked that yes, I will be going. That's because several guests like Karan Johar and Farah Khan, who came on the show, said Bani was a favourite, outside. I don't know why because she is selfish and remains aloof. She is even rude at times. But since they said she was a favourite, I thought maybe she will stay in the house and I will be out.
There was talk about your closeness and chemistry with Lopamudra…
(Cuts in) No doubt, she is my best friend, but honestly, everyone knows I have a girlfriend Kanchi (Singh), whose name I would take at least, 1000 times a day. Kanchi could see me, but I couldn't, so I used to look at her photos that I had taken with me. I used to talk about her with Lopa also, but I don't know what got edited and what was shown.
You left an on-going show Yeh Rishta Kya Kehlata Hai for Bigg Boss. Any regrets?
I have always been a fan of Bigg Boss and Salman Khan is hosting it, which makes it big. Last weekend, even Shah Rukh Khan came on the show, so nothing can get better than that. As for Yeh Rishta… maine soch samajhke decision liya tha. I had discussed about the future of my role with the makers and did not find much scope in it. And, I left with their permission. It was decided that during my stay in the house, if there is a requirement of my character Naksh, they will replace me, which they did, so that's fine.
Have you met Kanchi after coming out of the house?
Yes, she was the first person I met. When I went home I saw her and Hina (Khan). They both had decorated the house beautifully and welcomed me warmly. It was a lot of fun. Meeting somebody after 100 days in normal circumstances itself is great, but after being inside a house sans any contact for so long and meeting your loved ones is something else altogether. I think my being away has made my bond with Kanchi even stronger.
Are you planning to go out on a holiday with her?
I would love to, but she is busy with her show (YRKKH). However, I can go out with her in Mumbai itself when she has a day off (smiles).
What next?
Right now, I want to take a break for sometime, then will decide. But I am clear that whatever I do next, show or a film, it has to be better than what I have done so far.
Who do you think will win Bigg Boss?
I want Lopa to win obviously, because she is my best friend, but I think Manveer has better chances because he performed well in the tasks and has got good feedback.
Bigg Boss 10: VJ Bani is selfish and rude, says evicted contestant Rohan Mehra!