Bigg Boss 10: Shah Rukh Khan steals cauliflower, Salman Khan jails him. See pics
Bigg Boss 10: Shah Rukh Khan steals cauliflower, Salman Khan jails him. See pics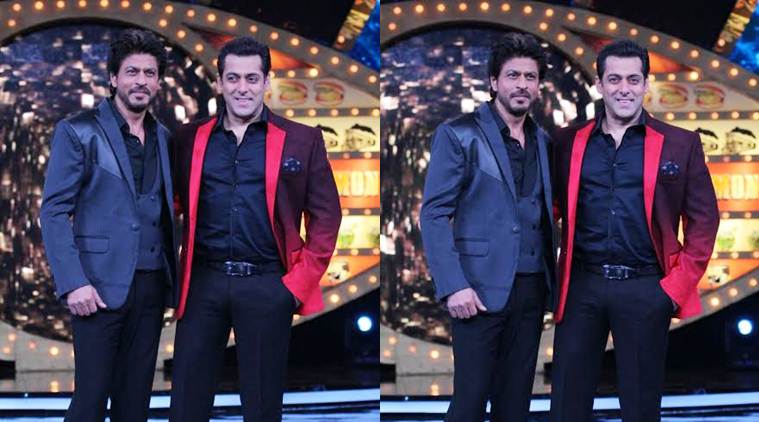 Bigg Boss 10: Salman Khan will welcome Shah Rukh Khan on the show saying, "Aapke Karan Arjun aa gaye." (Your Karan-Arjun have arrived)
Haven't we always loved Salman Khan and Shah Rukh Khan's bromance? Tell us one thing they have not done together?
Salman gave up Kajol for him ( Kuch Kuch Hota Hai), the two sometimes go on a bike ride ( just like bros) and what else do we need? From what we can see, Shah Rukh Khan is on the sets of Bigg Boss 10 to promote his film Raees.
In the episode which will be aired tonight, the Khans will be seen as a cop and a thief. While Shah Rukh will play the innocent thief, Salman will be inspector Chulbul Pandey. But what made Shah Rukh land up in the jail of Dabangg Salman? The Raees of Bollywood stole 120 grams of cauliflower. Yes, the two Khans have a bag full of entertainment for the television audience this weekend.
Tomorrow Episode PRE-CAP! Shahrukh Khan Gives Secret Task to Manveer Gurjar. #SalmanKhan #ShahrukhKhan #BB10 pic.twitter.com/vR7UIZ9RgX

— The Khabari (@the_khabari) January 20, 2017
Also, Shah Rukh Khan will call up Manveer to give him a secret task. He will ask him to keep Bani's egg trays in the store room. Manveer fails to recognise Shah Rukh's voice over the phone and when Shah Rukh reveals his identity, Manveer is awestruck. The maximum he could manage to say was, "I love you." Shah Rukh has fun seeing Manveer doing the task and Bani getting angry at Manveer. SRK furthers the fun by saying, "Now Bani will make Manveer's omelette and eat him."
Also read | Raees on Bigg Boss 10: Shah Rukh Khan, Salman Khan, Sunny Leone to dance on Laila Main Laila?
Shah Rukh Khan and Salman Khan will be back on screen again and fans of both the Khans couldn't be more excited to witness this bromance again. The coming of the two superstars is going to be an iconic reminder of the time these two had played Karan Arjun in Rakesh Roshan's film. Salman will begin the show saying, "Aapke Karan Arjun aa gaye." (Your Karan-Arjun have arrived)
This weekend, open your doors to the best ever episode on #BiggBoss as 'Sultan-Meets-Raees' on #BB10WeekendKaVaar! @BeingSalmanKhan @iamsrk pic.twitter.com/RoLLxW7KYa

— COLORS (@ColorsTV) January 16, 2017
Ironically enough, Shah Rukh Khan's film will now clash with Rakesh Roshan's film Kaabil starring Hrithik Roshan.
More from the world of Entertainment:
When asked what would have they done if they were the contestants of Bigg Boss, Salman says, "Hum phugdi aur kanche khelte." Shah Rukh joins him and tells the audience that he would have never washed his clothes and rather he would have worn them inside out.
Raees meets Sultan. See pics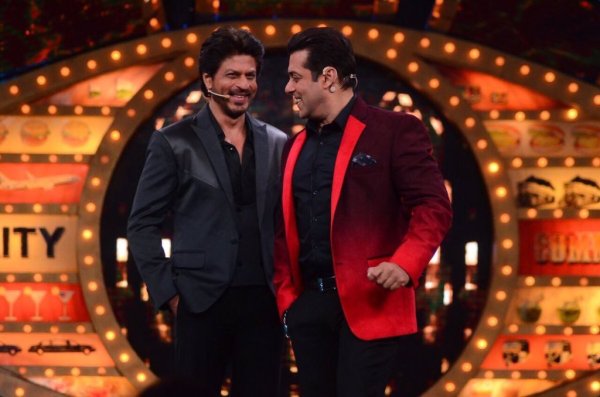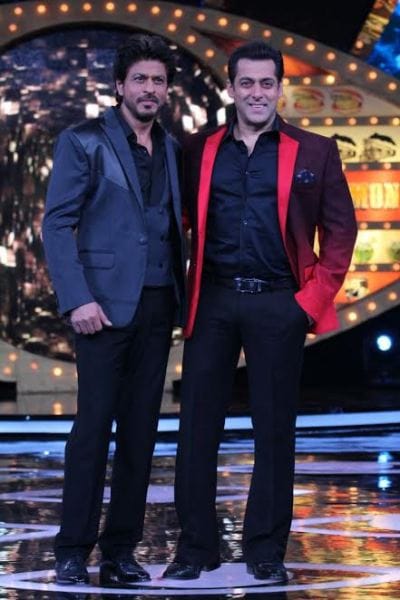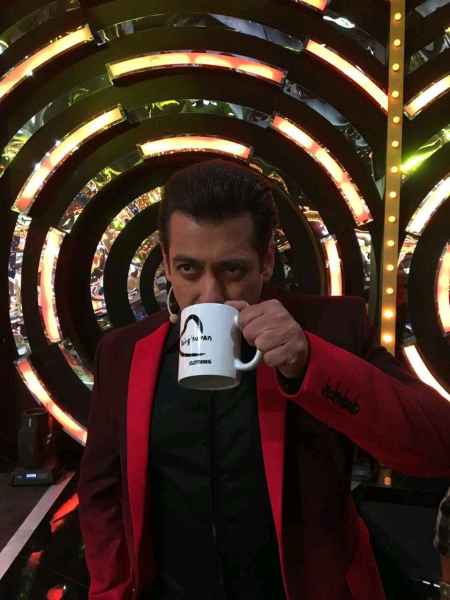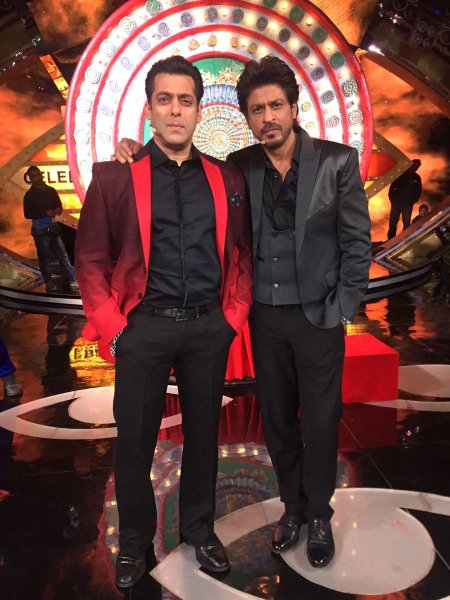 In Raees although Shah Rukh Khan will play Mahira Khan's husband, the focus of the film won't be in their love life. After a long time, the king of romance will be seen as a gangster.
This, however, will not be the first time Shah Rukh Khan will be seen in a negative role. We have seen him as a sexy villain in Don and as a ruthless one in his earlier works like Anjaam, Darr, and Baazigar.
Raees will release on January 25.
Bigg Boss 10: Shah Rukh Khan steals cauliflower, Salman Khan jails him. See pics