Bigg Boss 10: Mandana Karimi SLAMS Lopamudra Raut!
Bigg Boss 10: Mandana Karimi SLAMS Lopamudra Raut!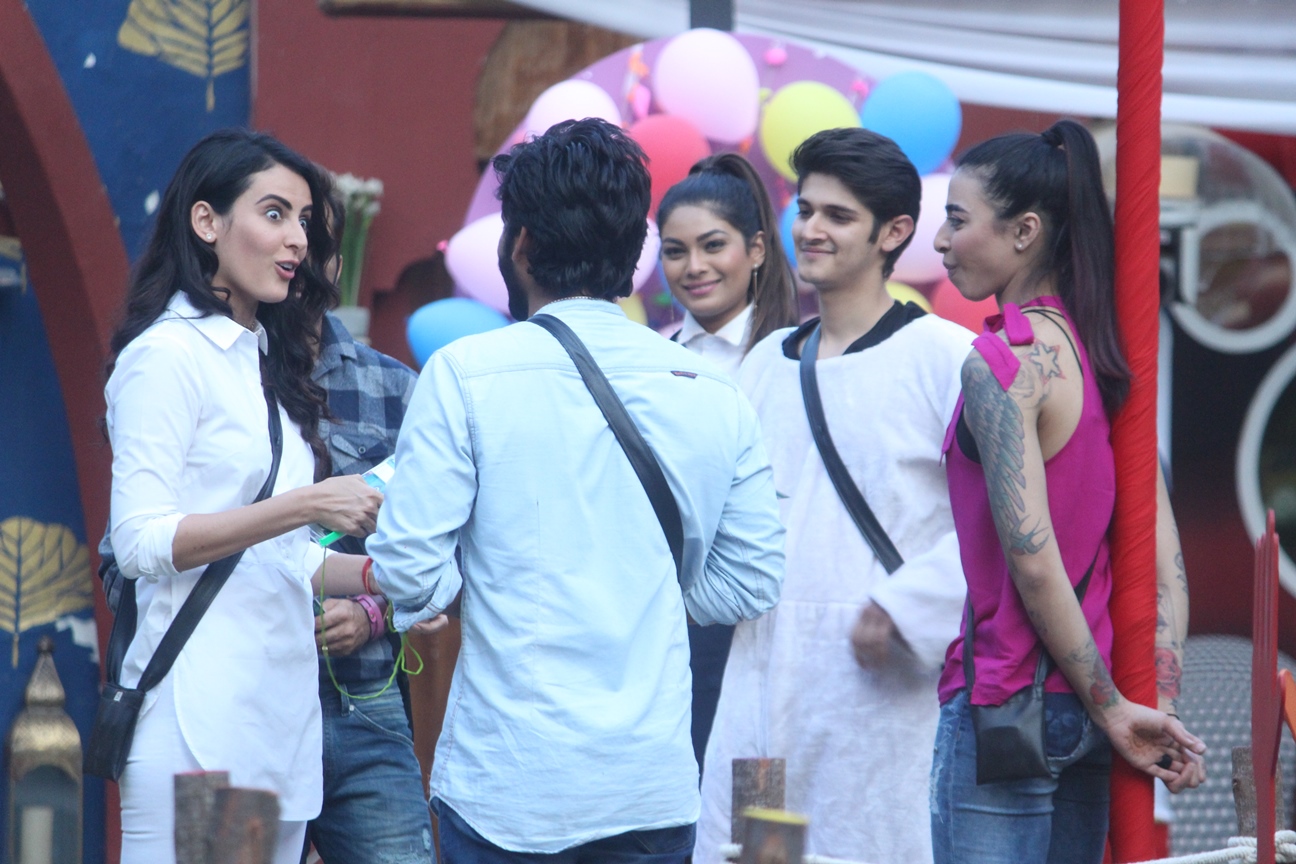 Later in the day, Bigg Boss introduces the BB Mela task wherein the garden area is converted into a colorful mela comprising of different stalls and interactive games. Each housemate is allotted a stall which they have to run and make money out of it. At regular intervals, different guests will enter the house and the housemates have to lure them and get them to visit their stalls.
Manu is asked to run the 'Hit the Joker' stall wherein the guests can pick a housemate and hit them with a sponge dipped in soapy water. Manveer is given the responsibility of 'Sawaal and Dare' counter wherein he can ask two hard-hitting questions to the guests and can take a dare in return. Lopa is asked to take care of the massage counter while Rohan is made to dress up like a horse and entertain the guests.
The first guest to enter the house is Bigg Boss Season 9 contestant Mandana Karimi who makes few string remarks about each and every housemate leaving them tongue-tied. Posing as a strong Bani supporter, Mandana tells the housemates that there is more to Bani than meets the eye.
She says that Bani is not popular only for her tattoos but for many other traits that make her stand out amongst other contestants. She targets Lopa and openly criticises her actions. Mandana tells Lopa that she gets along with Rohan and just nags about other housemates for no rhyme or reason. She knowingly or unknowingly speaks a lot of negative things about Bani however, she has never said anything foul about them behind their back. She also advises her to stop taking pride in her beauty pageants all the time as she needs to highlight things that she has achieved during her journey inside the house.