Autobiographies we'd love to read…
Autobiographies we'd love to read…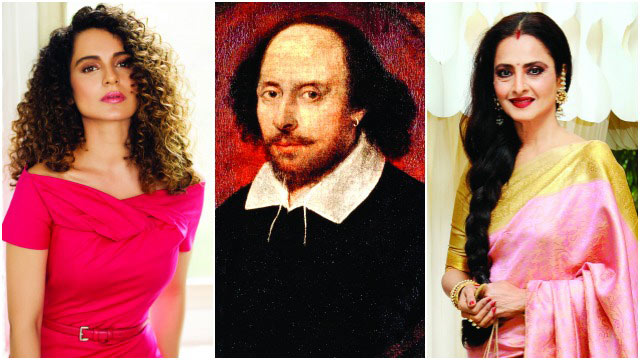 From Karan Johar spilling the beans over his fallout with Kajol to Rishi Kapoor admitting that he bought his first award, the year has begun with some startling revelations in their respective autobiographies. When a famous personality pens down his or her life's journey from their own perspective, it makes it credible, not to forget, an interesting read. After Hrs asked some celebrities which famous people they are intrigued by, and would love to read about…
Durjoy Datta, Author
It would be Kangana Ranaut. Imagine how amazing would that be. She is one of the most fearless and unguarded celebs around but even then I think she would have a bunch of secrets lurking around.
Anuvab Pal, Stand-up comedian
I would be fascinated to read about Ram Gopal Varma. He must know a lot of shady people! He's really funny on Twitter. I just feel there is a lot more in the stuff he's seen. I once heard a really funny story that Sanjay Dutt was angry with him and he just danced in front of him! This is a great story, but I don't know if it's true.
Ahlam Khan Karachiwala, Actor
I would have liked to read William Shakespeare's autobiography. There is so much controversy around him, so much speculation about his sexuality and charges of plagiarism. And of course, just his take on the times he was living and writing in. It would have been scathing to say the least. For me, he has always been the greatest story teller there ever was.
Swara Bhaskar, Actor
I'd have liked to read a tell-all autobiography of Indira Gandhi. And Rekhaji because she is the eternal mystery woman but also because she has been so iconic. I'm sure Kangana Ranaut's autobiography would make a great read, too.
Elli Avram, Actor
Rekhaji…Such an ace and senior actress of the industry, I would love to read her autobiography. She is an outstanding actress and has a powerful persona. I would just love to learn from her life experiences in her career and what uniqueness every movie she's acted in, has brought to her life.
Rasika Dugal, Actor
Meena Kumari's autobiography would be interesting to me. Most of her performances, and especially as Choti Bahu in Saahib Biwi aur Ghulam, is one of my favourite performances by a woman in Indian cinema. She is called the tragedy queen of Indian cinema and eventually had a tragic death. But if she were to write about her own life, would she really look at it like that? A mesmerisingly beautiful woman and talented actress.
Adah Sharma, Actor
Ranveer Singh because I would love to know what goes on in his head and how someone can be so entertaining and carefree 24/7. I also think he's very brave fashion-wise and I would love reading about how he became that way.
Sumeet Vyas, Actor
I'd love to read Akshaye Khanna's autobiography. I think he's an exceptional actor, with a unique kind of quirk. I would also like to read Rajkumar Hirani's autobiography to know how he sees the world.
Autobiographies we'd love to read…