Anupam Kher remembers Exodus, says future of Kashmiri Pandits is in dark
Anupam Kher remembers Exodus, says future of Kashmiri Pandits is in dark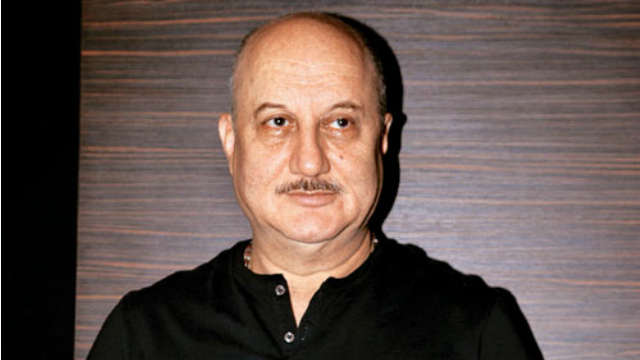 Expressing pain and anguish of unheard voices of Kashmiri Pandit community, Bollywood actor Anupam Kher on Thursday said as far as their future is concerned, everything is in dark. The actor who shared a heart-wrenching poem dedicated to the plight of Kashmiri Pandits, told ANI that the poem was an attempt to let the people know that Kashmiri Pandits still exist and that their voices should be heard.
"As far as Kashmiri Pandit?s future is concerned everything is in dark. I don't think even point one percent is also staying there. We need to go back but we cannot go back in an atmosphere of fear. We cannot go back to the atmosphere of false security. So we need to find a situation. My attempt to recite this poem is to sort of let people know that we still exist and our voices should be heard," he added.
When asked as to how secure does he feel in Kashmir, the 61-year-old actor said that the removal of Article 370 is one of the solutions to make the situation better in the state.
"How can there be any safety? I have always told that may be after removal of Article 370 the situation might be better but I don't know how are these political things done. I believe if people are allowed to do business there, if they are allowed to do start-ups, if they are allowed to buy land than may be the situation can be better. So, for me the removal of Article 370 is a solution and Srinagar should be declared a smart city," he added.
The actor further asserted that January 19, 1990 was a black day and an exodus day, symbolically remembered by all Kashmiri Pandits where all Kashmiris were forced to flee from their homeland due to violence or were given an alternative to leave their women and go. January 19, 1990 is commemorated as the day when Indian secularism was butchered in the valley of Kashmir.
A day which still haunts a community for the tragedy it brought on that fateful night. Ethnic cleansing of Kashmiri Pandits was an event that occurred on January 19, 1990 when most of the Pandit families were forced to flee from Kashmir valley due to outbreak of terrorism. The estimate of Pandits having fled from Kashmir ranges from approximately 1,00,000 to as high as 8, 00,000.