Fanney Khan actor Anil Kapoor: I don't believe in numbers and clubs
Fanney Khan actor Anil Kapoor: I don't believe in numbers and clubs
Written by
Prachi Kadam
| Mumbai |

Published: August 1, 2018 4:22:00 pm
Anil Kapoor's Fanney Khan will hit screens on July 3.
Anil Kapoor has survived in Bollywood for over three and a half decades. Ask him the secret of his career's longevity and he is quick to respond, "I feel it's the choices that I made. I was also lucky as I got good opportunities right from the beginning of my career. My films became successful, and when you get that success, you can make those choices. Of course, money was important, but it wasn't the only parameter. My appetite to do different films and different kind of roles. Taking risks with my roles in Lamhe, Eeshwar and 1942: A Love Story. Most of these films were successful but even the ones which aren't, people still remember them after 30 years. All this I feel has helped my longevity as an actor. I did films then that is relevant even today, and families can enjoy them together. The relatable characters in films like Nayak, Eeshwar, Ram Lakhan, No Entry and Welcome, you can watch over and over again. Even the music of my films like Taal, 1942: A Love Story, Ram Lakhan and Mr India, you still listen to them and like them."
He further added, "Then Slumdog Millionaire happened at the right time. Because it gave me the boost I needed. I got international exposure. I travelled. I met so many interesting people, my world opened up to me. And the timing couldn't have been better as having worked for so long in the same setup, you get stagnated and it gets monotonous. And suddenly I am thrown into this jungle (Hollywood) where I didn't know anybody. Then came 24 that too was a success. It was the first time that a mainstream actor in Bollywood was doing a television (fiction) show rather than a reality show. Forget actor, no producer would make a show on such a scale that I did. I stuck my neck out. I took that risk. So, all these decisions helped me to remain relevant. I have an audience that grew up watching my films to the latest generation who just started to watch my last few films. So, I have catered to every generation."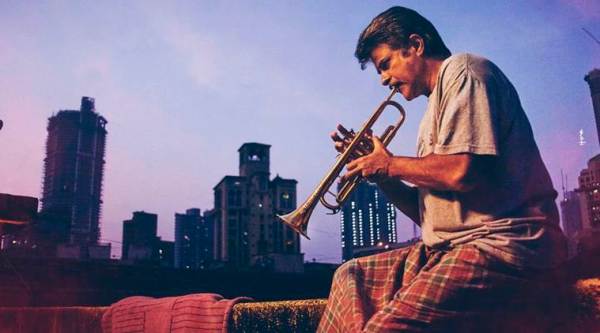 Also read | Anil Kapoor on wife Sunita Kapoor: She is the reason I wake up every morning, motivated
Talking about his upcoming film Fanney Khan, he said, "When I watched the Belgian film, I couldn't understand the language, but I had a lump in my throat. I usually don't get so touched while watching a film but the whole body shaming aspect and the father-daughter relationship drew me in. I have not watched something like this in Indian cinema. So, I grabbed the opportunity of playing a father that can do anything to fulfil his daughter's dream of being a singing star."
Ask him about working with Aishwarya after almost 18 years, and he is amazed, "Why is everyone asking me that? What do you think I am going to say? (smiles) She is a professional. She is beautiful. She is gorgeous and we are lucky to have her in the film."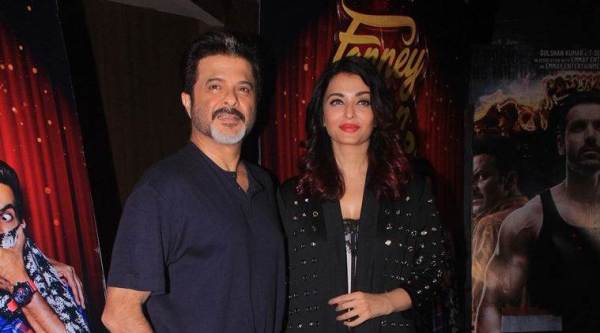 Anil Kapoor has been successfully juggling commercial potboilers and content-driven films as an actor and producer. "I pick content-driven films and at the same time do one or two out and out commercial entertainers because of its business. From the potboilers I do, I get the money to make my content-driven films. So, it works in tandem. I don't believe in numbers and clubs, but that's how it is now. So be it. I choose to not get into the deep business aspect of it."
Fanney Khan is helmed by debutant director Atul Manjrekar. So, did Kapoor have any apprehension working with a new director? "Honestly, I get very nervous! You work so hard in your career and your journey. You can't do a film because he is a new director. What if he doesn't know much, then I am not going to sit and teach him what he has to do and how to do it. However, I was fortunate as Atul is not just a very good director but also a good man. We spent a lot of time together before I could go on to the sets because of my insecurities. Then, slowly I got to know that he knows what he was doing and my apprehensions started fading away gradually. But truly I was scared to death initially. But it's good to be worried too I feel because it shows how much you value your work."
After the release of Fanney Khan this Friday, Anil Kapoor will fly to Europe for a much-needed break. "I am flying off to Europe and away from Friday anxiety and everything else for a much-needed break."
He will be sharing screen space with daughter Sonam Kapoor in Shelly Chopra Dhar's Ek Ladki Ko Dekha Toh Aisa Laga and then with his son Harshvardhan Kapoor in Abhinav Bindra's biopic. "It was beautiful that we worked together as it was after her wedding and we hadn't shared so much time together for a long time. We both have been having busy schedules for the last ten years ever since she began working in the industry. So, this was the perfect time that we could work together and spend time catching up over dinners in the Chandigarh schedule. I thoroughly enjoyed working with her as an actor. I loved spending time with my daughter. As far as Harsh is concerned, we are yet to start the film, but I'm sure that will be fun too," signs off Anil Kapoor.
For all the latest Entertainment News, download Indian Express App